Katherine Rocks the Racing Circuit at Bromley
Katherine had her best race at Bromley on Feb.11th. Out of 45 girls competing, she was in 4th place after the first run and, after reversing the start order, finished out the event in 8th. Her goal this year was to make the top 10 so maybe rain and fog is her thing. Link to results http://www.live-timing.com/race2.php?r=184162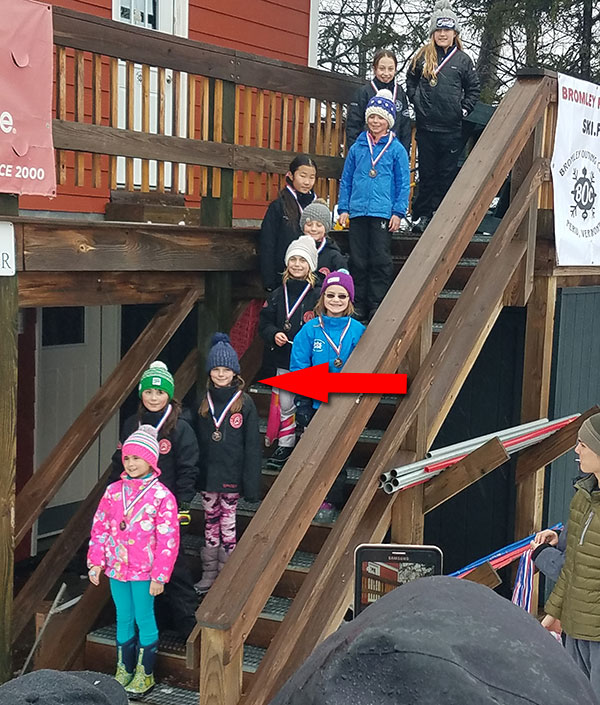 ---
SNOWY FEBRUARY
Early February brought a couple of feet of snow making for outstanding conditions. Below are a couple of pics taken by a Rand on a powder day.
| | |
| --- | --- |
| | |
| Hot Tub buried in fresh powder | Hot Tub unburied and ready for use |
---
Christmas Week - Great conditions but frigid temps down to minus 20 during the week did not deter us from getting out and having a nice time with Dave, Katherine, the Reinhardts and T1.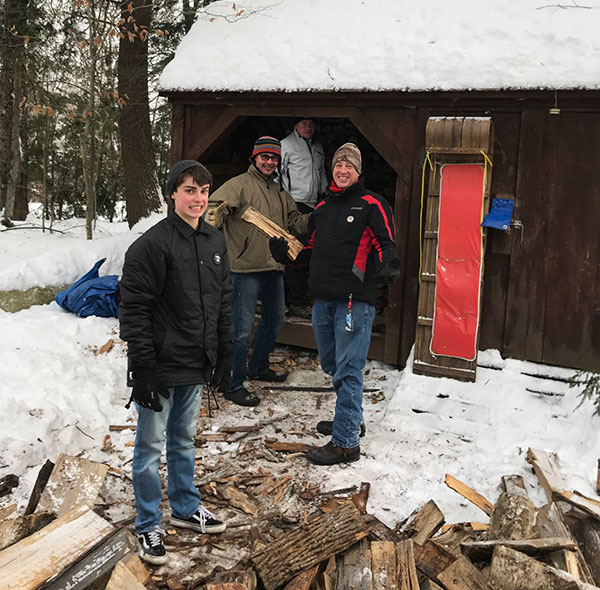 Brian, Tom, Dave and Rand load wood in the shed.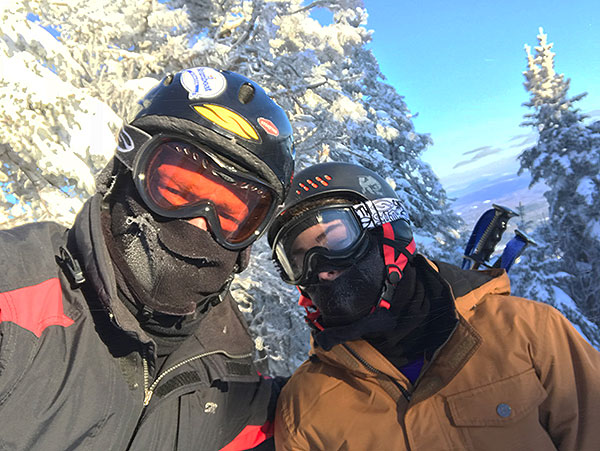 Rand and Brian all bundled up at Stratton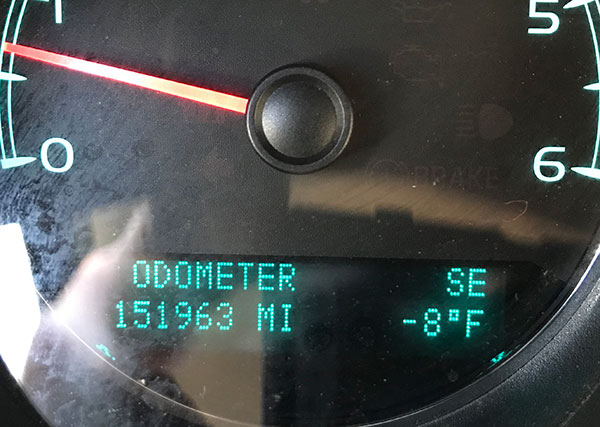 Mid-day temp at the ski house. Brrrrr....

Rand and Rochelle out for a hike...
---
Breaking News.... Bromley had a serious fire in their snowmaking pump house knocking out snowmaking to the entire mountain. Click HERE to read their letter. The latest update has snowmaking resuming on January 8th.
---
From Rand - Great conditions, no lines, parking in the garage at Stratton, seeing old and new friends, made for a nice weekend of Dec. 16-17. The weekend before Christmas is one of the best as most people stay home to do their holiday shopping. Dave, Katherine, and Rand had a fun time.
---
From Tom - Thanksgiving weekend - Stratton had 5 trails open and was working on opening more….Black Bear, Polar bear, North American, Spruce and the meadows to the base. What was open was in great shape and Dave, Katherine, Aidan and I had a blast. It was good to get out on the slopes.
---

With Thanksgiving over, it's now it's time to think about winter
and all the fun that comes with skiing, snowboarding, snowshoeing and snowmobling.
---